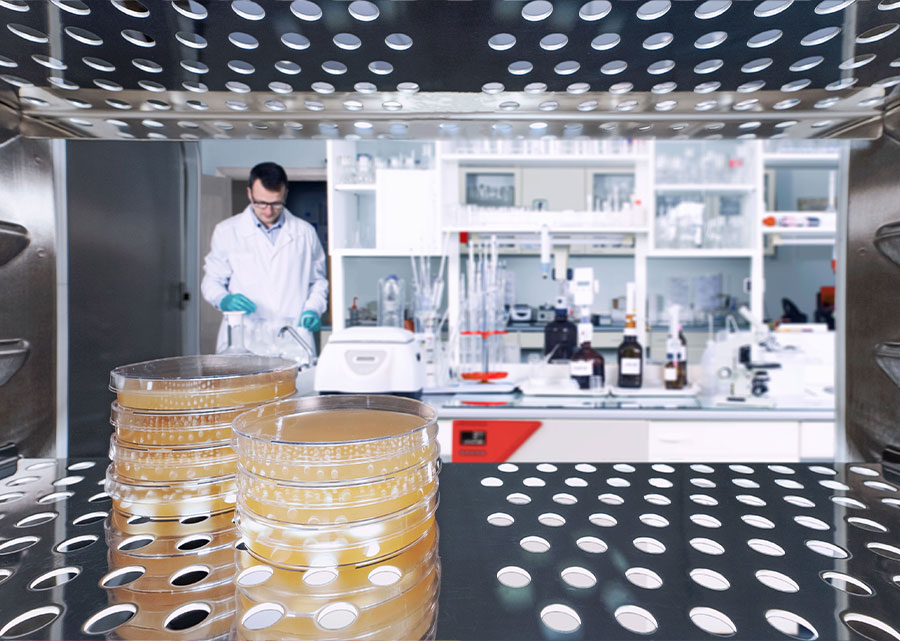 Microbiological Incubation
Ideal temperature: Effective multiplication of bacteria and reliable evidence of
microbiological contamination.
Perfect in application. Variable in use.
When working with microorganisms, nothing is more crucial than precision incubation which remains stable in the long term. Homogeneous temperatures are the prerequisite for successful incubation results. Whether food microbiology or hygiene control, BINDER is the complete outfitter for you in the area of microbiological incubators.
Select the right product for your specific requirements.
for Corona vaccine storage, thousands of cold chains were secured by BINDER ultra-low temperature freezers?