Requirements:
Subsequent curing of the dispensed encapsulant material (silicone)
Fast drying times
Easy handling
Uniform temperature conditions


BINDER solutions:
Material test chamber FP 720
Individual drying process with forced convection
Same conditions thoughout the chamber interior
Digital temperature setting with an accuracy of one of a degree
Wide temperature range of 5 °C—300 °C
Big inner chamber
Short warm up times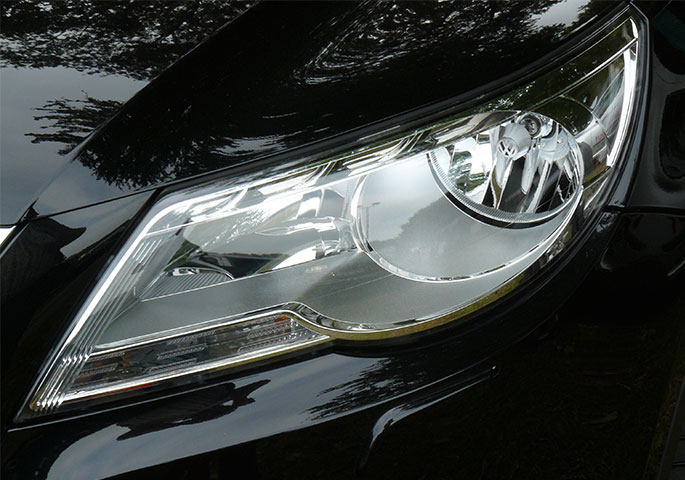 The "Chip-on-Board" principle
Some products are manufactured using the "chip-on-board" principle. Unpackaged semiconductor LED chips are mounted to a printed circuit board directly and contact to the board is made by a 32µm thick gold bonding wire. Subsequent curing of the dispensed encapsulant material (silicone) is among the most important steps in the production process.
The BINDER drying and heating chambers come into play here with a temperature range of 5°C above ambient temperature to 300°C. The chambers known for rapid heat-up times and high air exchange rates ensure fast drying times. odelo LED takes advantage of this in the production process by using an FP 720 drying oven with a volume of 720 liters. Finally, the light emitters encapsulated with silicone must be cured in a timely manner under specific temperature requirements. The fast drying times support the productivity of odelo LED GmbH by eliminating any long waits.
Defined curing profile ensures consistent quality
Specific work instructions are created for the respective assembly production. The work instructions detail use of the ovens and specify the curing profile. The required curing profile was determined using a test set and ensures consistent quality. Each employee is trained on the work instructions and acquainted with the safety measures.
Six steps after dispensing the silicone are required to cure the material free of air bubbles. In the 1st and 2nd steps, the material is exposed to low temperatures of 25°C or 30°C over a period of 3 hours. These initial steps are also referred to as a rest phase and are essential for curing free of air bubbles. The temperatures is then increased to 50°C, 80°C and 100°C for 1 hour each and then to 150°C for another 2 hours to complete the process. Employees at odelo LED appreciate the spacious inner chamber of 720 liters, which makes it easy to place the PCB racks. BINDER APT.lineTM technology with mechanical convection also ensures uniform temperature conditions throughout and maintains quality of the highest standard. our controller can be used to program all temperature profiles, which again saves odelo employees time and money.
Low susceptibility to failure and high reliability
"We've been using BINDER chambers since 2008 without any disruptions, we are very satisfied by their ease of handling," says Deputy Head of Production, Carsten Rabe, about BINDER drying ovens. odelo employees also appreciate the low susceptibility to failure and high reliability of the material test chambers, which is sometimes attributed to the comprehensive validation procedures at BINDER.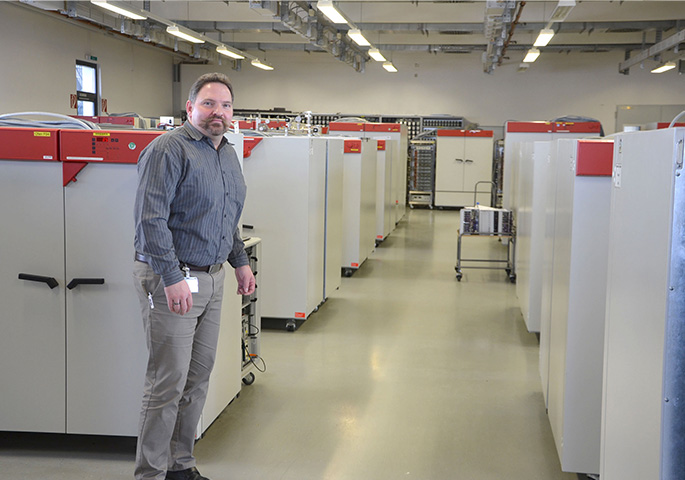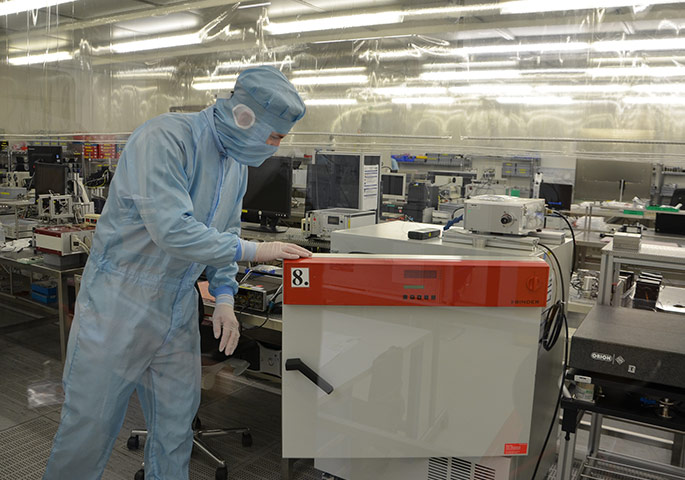 It is a great oven. It does exactly what it is supposed to and is 100% reliable.
MinebeaMitsumi Technology Center Europe