Case Study Vaccination Center
Applications
:
Cooling mRNA vaccines at district vaccination centers in Germany
The various vaccine doses are removed as and when required/stored in the freezer until needed.
Customer requirements
:
Constant, permanent temperatures of -80 °C
Door lock for secure storage
Simple operation for laboratory workers wearing protective equipment
Space-saving in laboratory environments and quiet running
Absolute reliability
Low power consumption
BINDER solutions in the form of ultra low temperature freezers
:
Range of temperature controller: -90 °C to -40 °C
Lowest energy consumption in its class
Powerful cascade compressor cooling unit
Environmentally friendly refrigerants R-290 and R-170
Efficient thermal insulation with vacuum insulating panels
Innovative door gasket concept reduces buildup of ice
Ergonomic door handle
Rust-proof interior made completely of stainless steel
Detachable inner doors made of stainless steel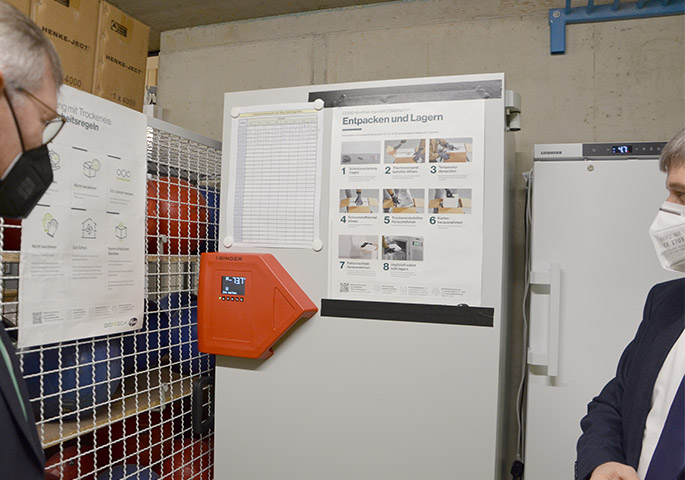 So far, we have had nothing but positive experiences of using BINDER ultra low temperature freezers. The mRNA vaccines can be stored there safely at a stable temperature of -80 °C.
a doctor at a district vaccination center in Germany