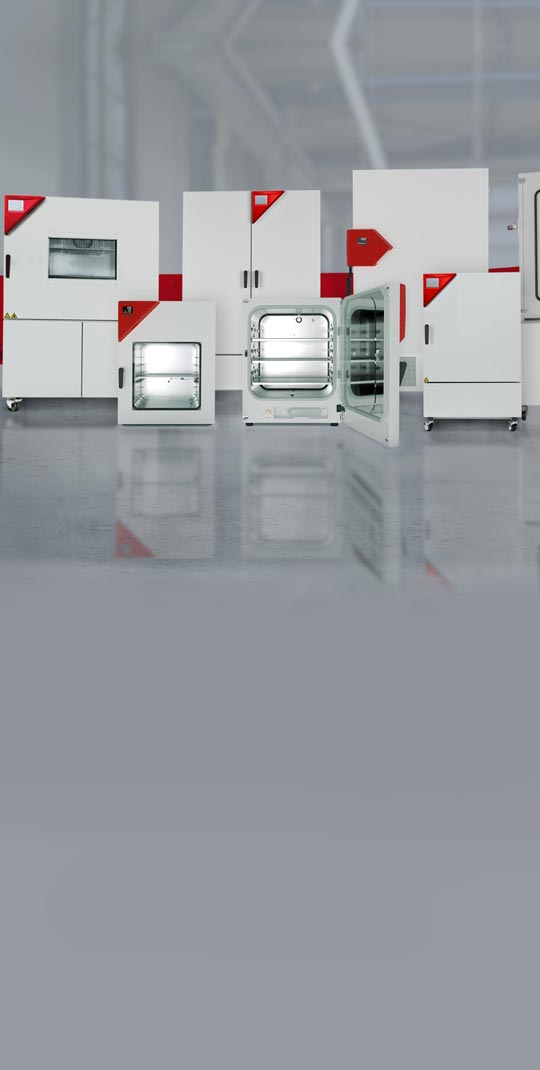 DISCOVER THE
BINDER-WORLD!
Product finder
Please select your industry:
There is always something going on here at BINDER, so we always have exciting things to tell you about. This is where you will find the latest news, updates, and inspirational stories.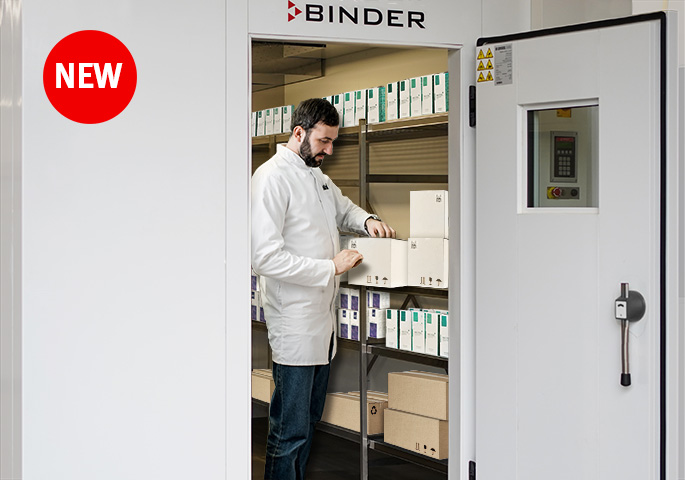 Walk-in Chambers from BINDER
The new BINDER Walk-in-Chambers are designed to meet the needs of pharmaceutical or F&B industries. They are available in three sizes and characterized by their modular design as well as their ease of use and operation.
State-of-the-art technology for precise dry and heat treatment
The new generation of BINDER FP drying chambers – now even easier to use
See what goes on behind the scenes
It is not that common to get a detailed insight of a company, and it is even rarer for a world market leader to provide these kinds of impressions: The BINDER image film, on the other hand, allows you to take a look behind the scenes.

More about BINDER