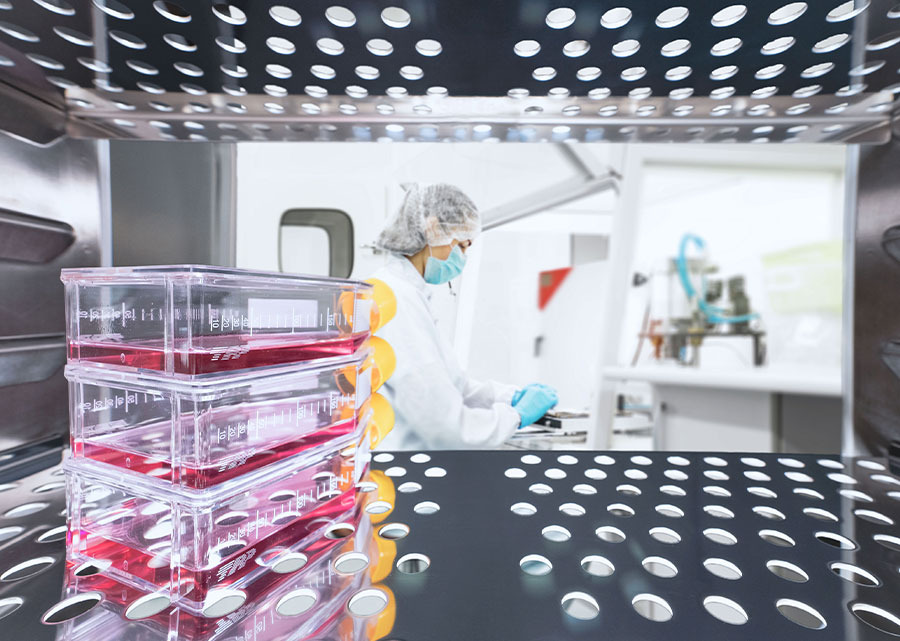 Cell Culture
The right conditions: Healthy cell cultures produce meaningful research results
Optimum growth conditions and safe cold storage
For the basic research of cell cultures or the drug discovery of biologics, there are many factors that can affect cell growth and the storage of heat-sensitive substances. Finding the right combination of technical solutions is the only way to create the optimum setup for your application.
Select the right product for your specific requirements.
during the coronavirus vaccination program, thousands of cooling chains relied on BINDER ultra low temperature freezers?
Everything you need to know about cell cultures
Find out more about cell cultivation, how to avoid contamination, and what you need to look out for when working with cell cultures.