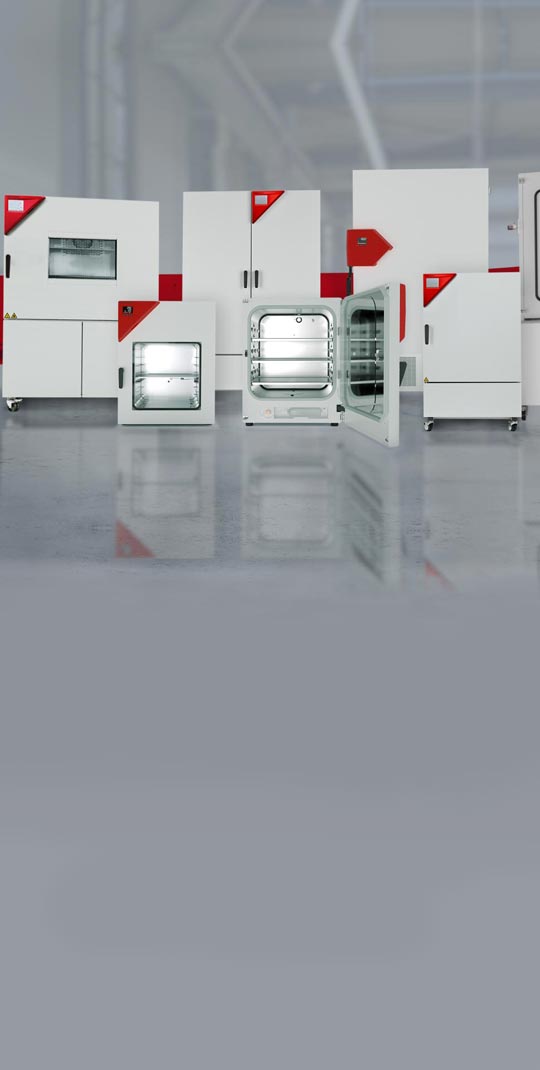 DISCOVER THE
BINDER-WORLD!
Product finder
Please select your industry:
There is always something going on here at BINDER, so we always have exciting things to tell you about. This is where you will find the latest news, updates, and inspirational stories.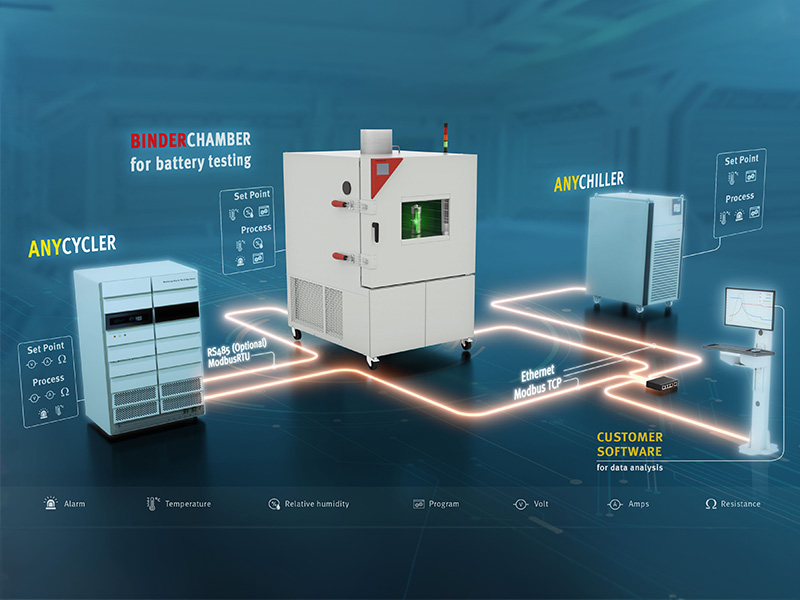 Battery test chambers from BINDER are compatible with devices from all manufacturers.
The new BINDER walk-in chambers
Lack of space is a thing of the past - with our new walk-in chambers you can now carry out stability tests on a very large scale. Our new walk-in chambers guarantee optimal testing and storage conditions at temperatures from 10°C to 50°C and a relative humidity of 20 to 90 percent. Available in three different sizes, they are the ideal solution for accommodating large quantities or bulky packaging.
See what goes on behind the scenes
It is not that common to get a detailed insight of a company, and it is even rarer for a world market leader to provide these kinds of impressions: The BINDER image film, on the other hand, allows you to take a look behind the scenes.

More about BINDER